CATEGORIES
---
Can't find what you're looking for?
Click here to contact us.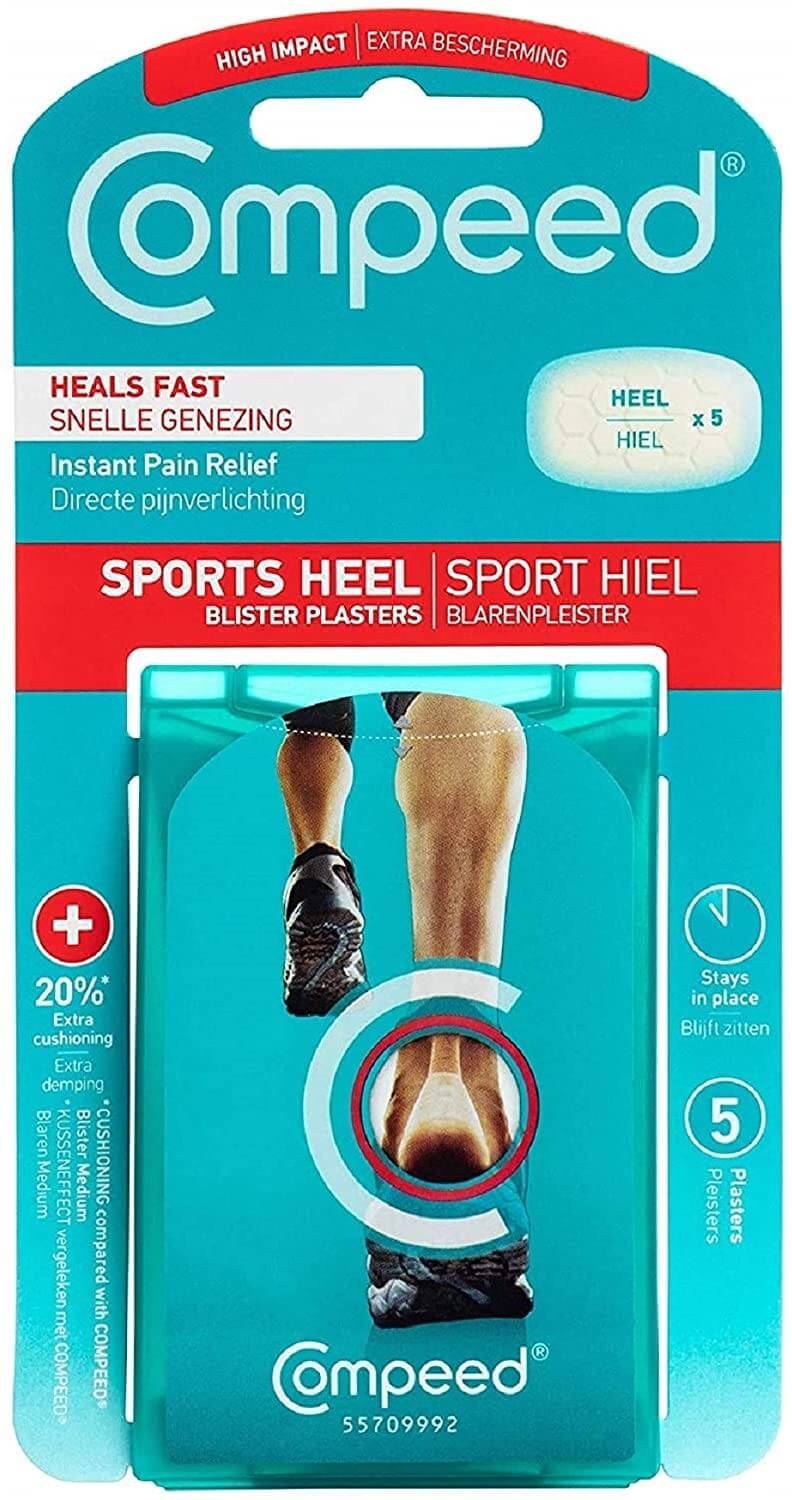 Compeed Sports Heel Blister Plaster 5 Pack
Description
---
COMPEED
®
 Sports Heel Blister plaster with advanced hydrocolloid technology for instant pain relief and fast healing. The honeycomb design provides 20% extra cushioning (compared to medium sized blister plasters) for optimal comfort and protection during any high intensity activity.
Designed for very painful blisters, such as those caused through sporting activities.