CATEGORIES
---
Can't find what you're looking for?
Click here to contact us.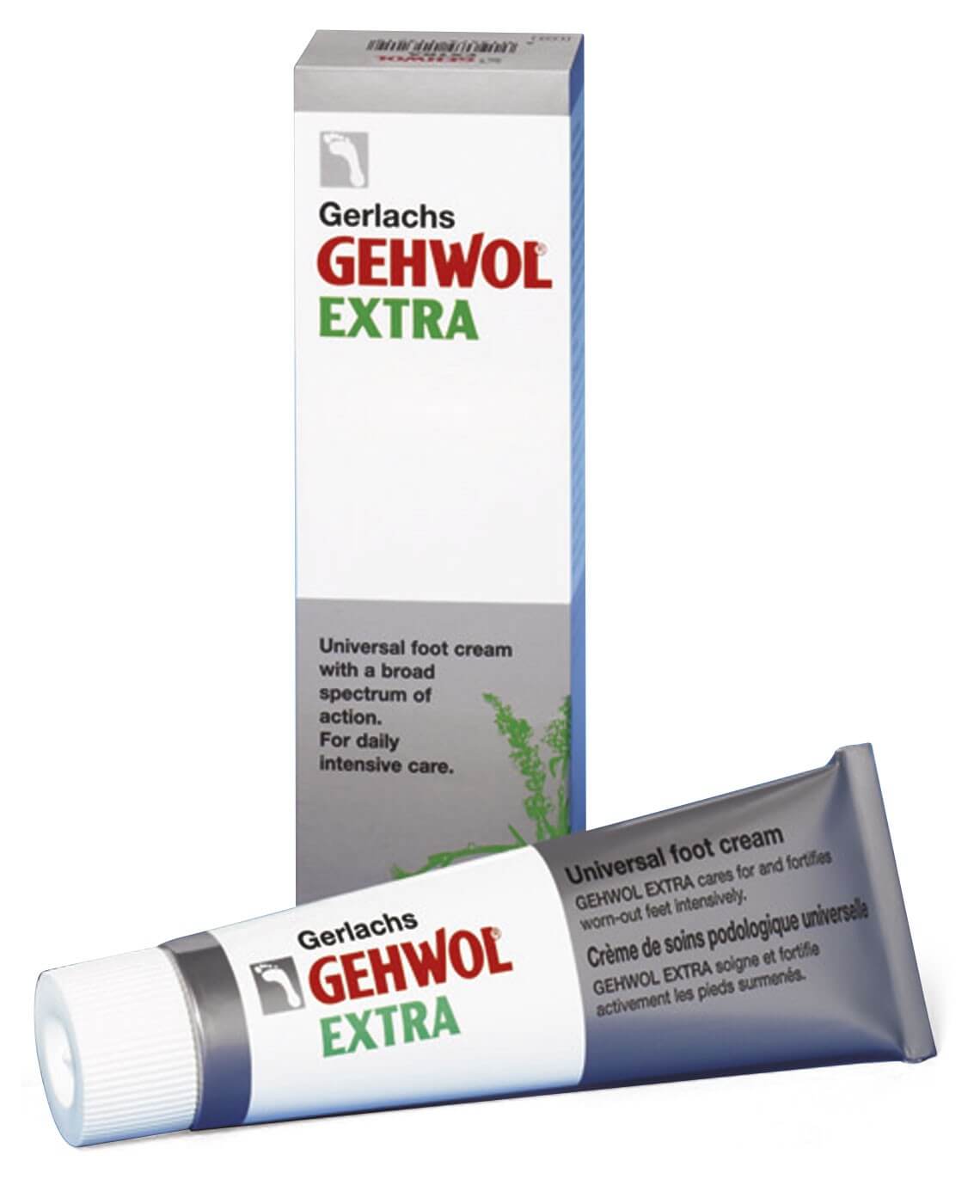 Description
---
Highly effective universal foot cream. Intensively cares for and strengthens overstrained feet. The skin of the feet is deodorised and disinfected. Protects against sore feet, athlete's foot, foot odour, calluses, sores and blisters. Natural oils from eucalyptus, rosemary, lavender and thyme revitalise your feet and increase their performance.
Stimulates the circulation and protects against cold and wet feet. Gehwol extra cream, contains less fatty residue than the regular footcream, which often gets absorbed by the socks you are using, this extra cream leaves a cleaner surface on your skin and is easier to 'work in'.