CATEGORIES
---
Can't find what you're looking for?
Click here to contact us.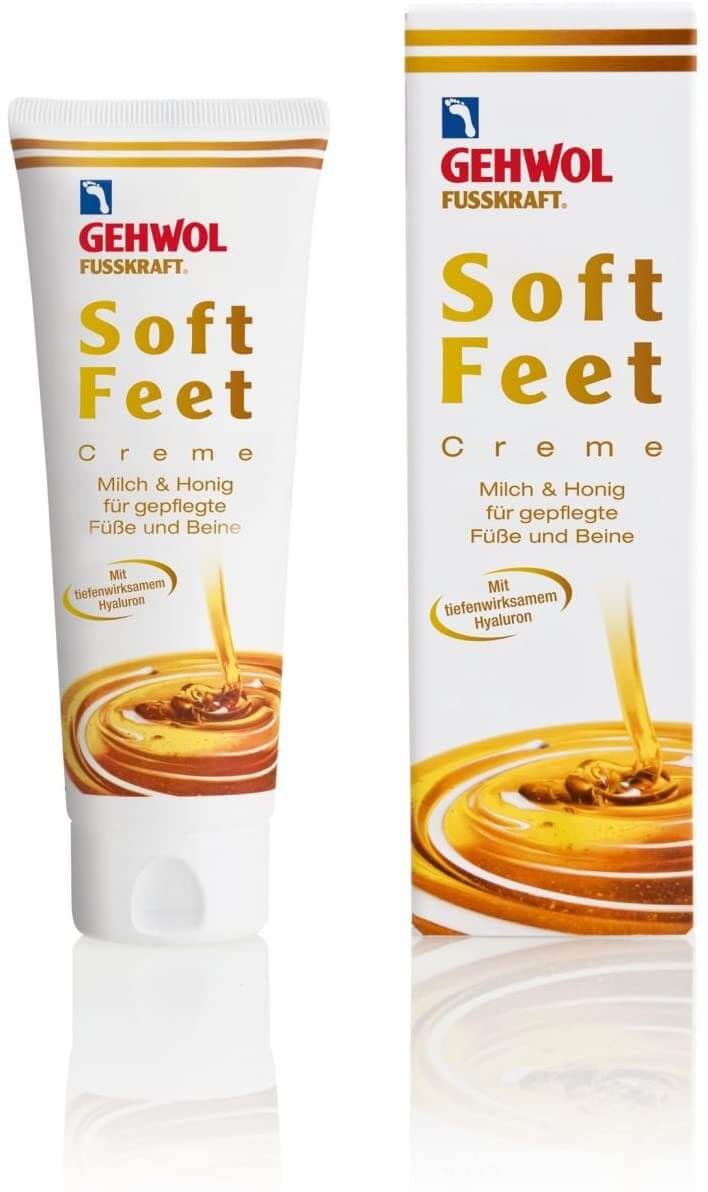 Description
---
Gehwol Fusskraft Soft Feet Cream is a moisturising foot and leg cream which is easily absorbed and leaves behind the feeling of silky soft skin. The pleasant refreshing scent gives you the security of well cared for feet.
Soft and tender skin is a sign for youth and attractiveness and the goal for every age group. Gehwol Fusskraft Soft Feet Cream cares for the skin of young and old with new and unique ingredients leaving the skin soft and silky.
Gehwol Fusskraft Soft Feet Cream's gently caring base contains vitamin-rich avocado oil and other valuable lipids. Special deep acting hyaluron is absorbed by the skin, supporting its regeneration and strengthening the skin's own defences.