CATEGORIES
---
Can't find what you're looking for?
Click here to contact us.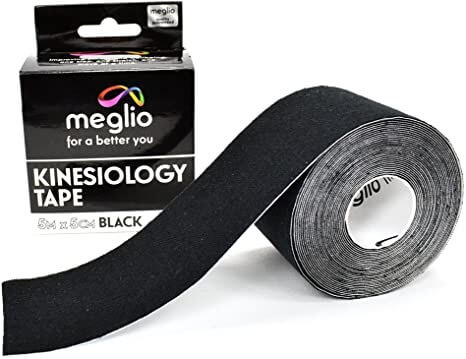 Meglio Kinesiology Tape 5m x 5cm Black
Description
---
Kinesiology tape is a versatile piece of kit, which aims to facilitate the recovery of the body. Our kinesiology tape supports and stabilises your muscles and joints, without limiting movement during exercise or day to day activities. The kinesiology tape helps speed up the natural healing process.
Meglio kinesiology tape is hypoallergenic, Latex free and water resistant, meaning it can be worn during exercising and whilst bathing. It's easy to apply and can be cut to length to suit your needs.