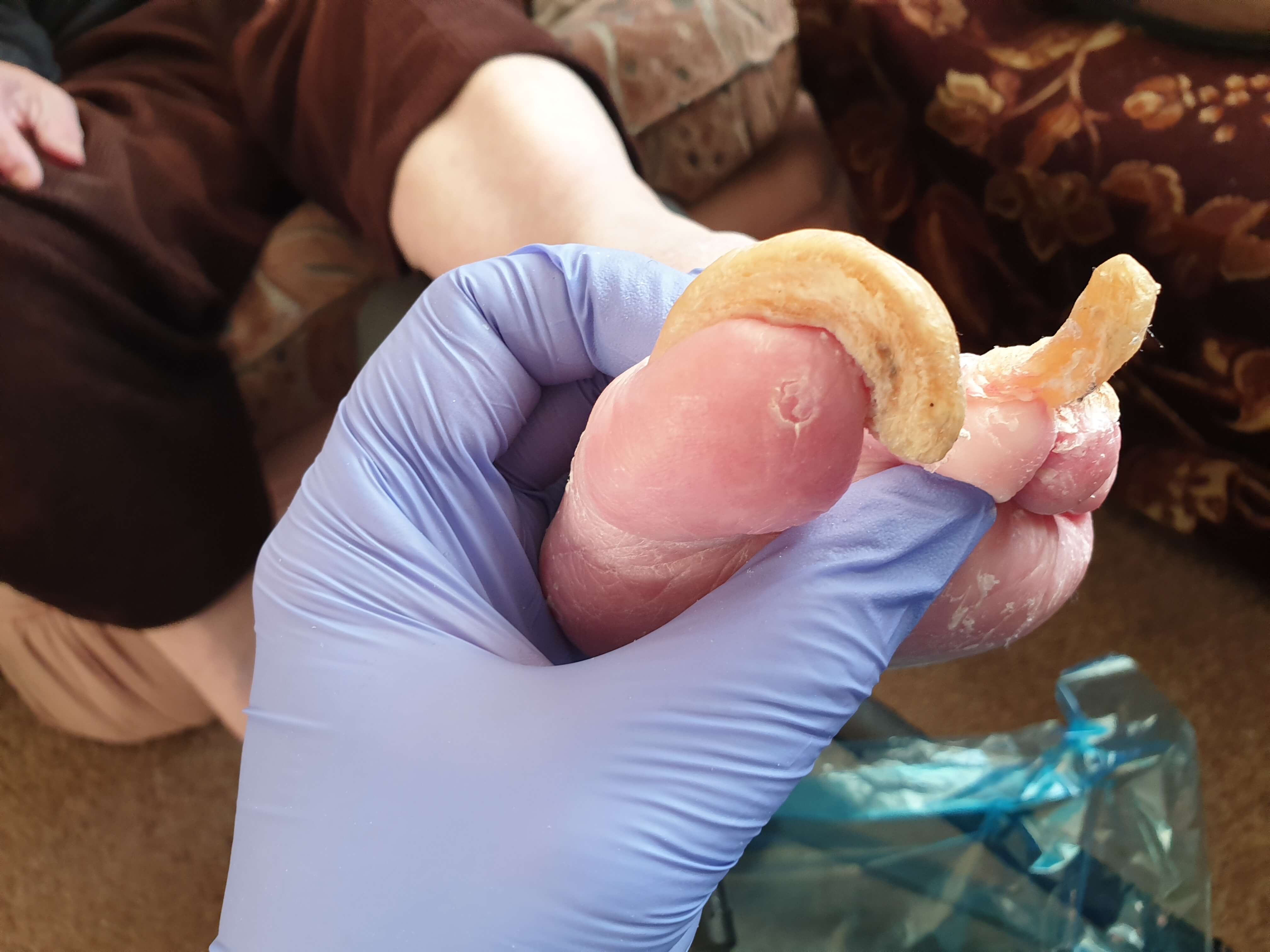 Painful and Ugly Toenails
Are you embarrassed by your toenails because you feel they are ugly, fungal or thick? Or do you have nails that are causing you pain because they are ingrown?
We can help!
The most common complaint we see with toenails is Ingrown toenails. These can be painful and can lead to infections. Early treatment means better health outcomes and often better results. We can assess and help in numerous ways to relieve your pain with an ingrown toenail whether we supply antibiotics or perform surgery. Sometimes it can be as simple as advice on how to cut your nails properly!
Fungal nails are a common issue. We can get your nail looking better and find a treatment plan that suits your lifestyle. 
Thickened nails can be sore too. We can make you more comfortable and prevent health risks associated with thick nails such as ulceration.
Don't put off your pain, you shouldn't suffer in silence. 
Book an Initial Appointment if you haven't been before or a Full Treatment for most nail conditions.
Did you know we also offer Toenail Reconstruction? If you would like a temporary nail to cover the bed of a previously removed nail or you have an unsightly nail .


Some treatments to help you:
Podiatry
Put your content here.
Toenail Reconstruction
Put your content here.
Cosmetic Podiatry
Put your content here.