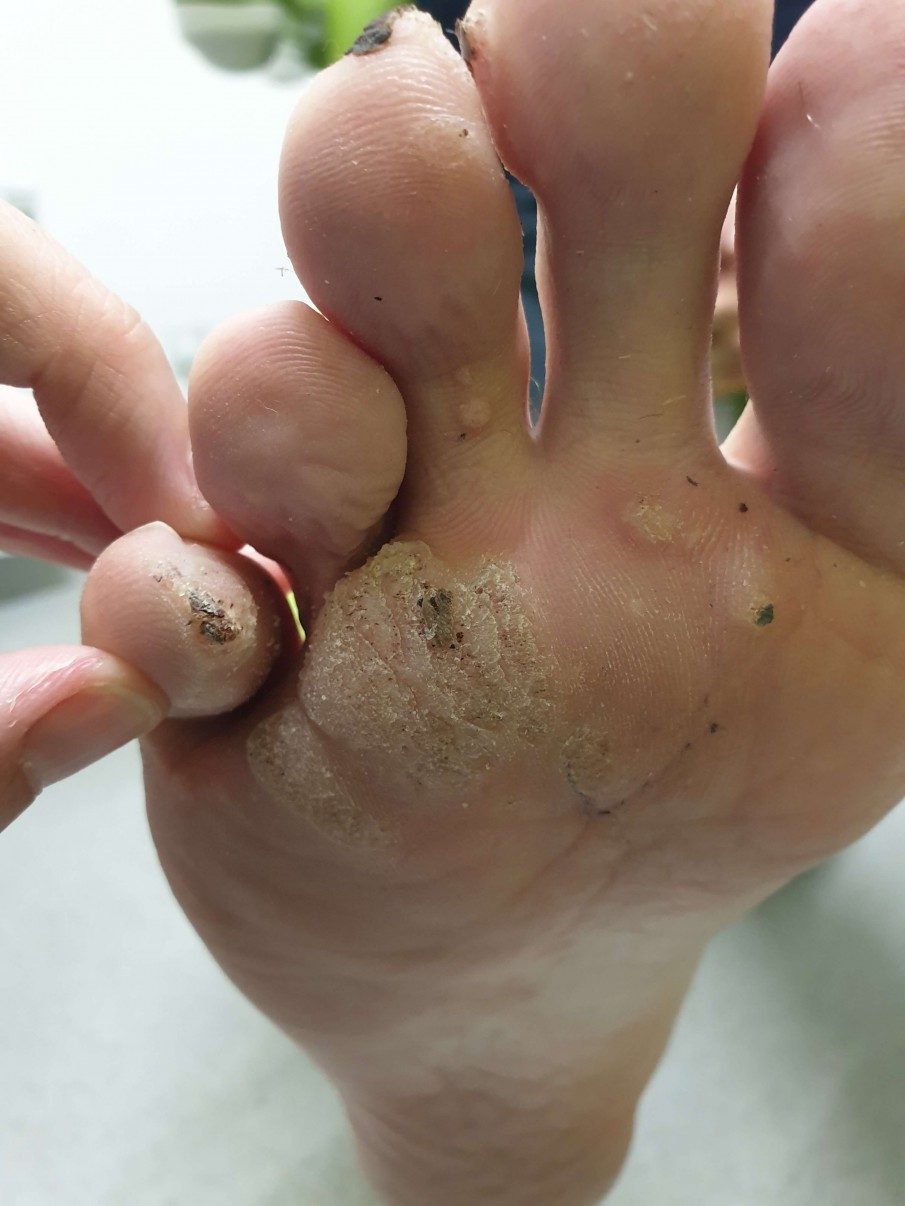 Verruca
Children or Adults can get them and we can help.
Check out all our verruca treatments

Verruca/Verrucae are caused by a virus. They are warts that commonly occur on the soles of the feet or around the toe area caused by the Human Papilloma Virus (HPV). HPV is highly contagious through direct person to person contact.
In children, verrucae can resolve themselves over time. Adults, however, that have had a verruca for over 6 months are less likely to have them go on their own without treatment.
In our practice we use treatments with a knowledge and scientific basis to treat your verruca. 
We can use acids or cryotherapy to help resolve your verruca or we can needle and debride the area.
However, the best treatment in clinical tests is Swift Treatment. Swift is a treatment using microwaves to destroy the verruca virus in the skin.
For information on Swift please visit https://treatverruca.com/
To book and let us assess and begin treating your verruca, book for an Initial Assessment if you have a few issues or if it's just a verruca, a Verruca Appointment.
GET IN TOUCH GET IN TOUCH BOOK SWIFT BOOK SWIFT BOOK 1st APPOINTMENT BOOK 1st APPOINTMENT
Our Treatments
Swift
The pinnacle of Verruca Treatment.
Swift is the best treatment currently available, especially for long standing or stubborn verruca.
Podiatry
Lets sort out your feet! If you have verruca and some other issues such as cracked heels and ingrown toenails, lets get you back on your feet.
Blogs
We like to keep you involved.
See our latest blogs, read what we are up to and even tell us what you want to know about!