CATEGORIES
---
Can't find what you're looking for?
Click here to contact us.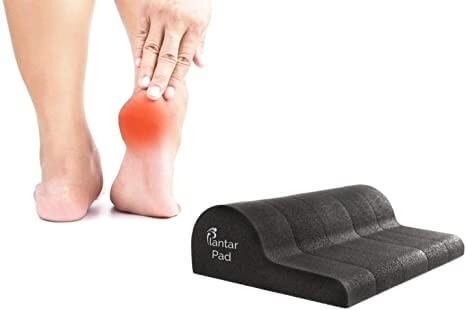 Description
---
Extensive research into Plantar Fasciitis has been undertaken in recent years. Doctors have now confirmed that high load strength training can help treat patients with Plantar Fasciitis. This active approach focuses on strengthening while simultaneously applying some load on the fascia tissue and calf muscle. It's been proven that performing this type of exercise over a three month period will help strengthen the plantar fascia, leading to a dramatic reduction in pain levels.
The Plantar Pad does just that, assisting in loading the Plantar Fascia evenly when doing a simple heel raise exercise as part of a comprehensive rehabilitation protocol for the treatment of Plantar Fasciitis.